Update an order's delivery method
Updated on March 22, 2021
You can manually override an order to change the delivery method (e.g. pickup/delivery/shipping) and the scheduled pickup/delivery date and time, if applicable. To do that, open Alpaca and navigate to the Orders tab. Select the order from the list, and then click More actions and then Edit delivery method.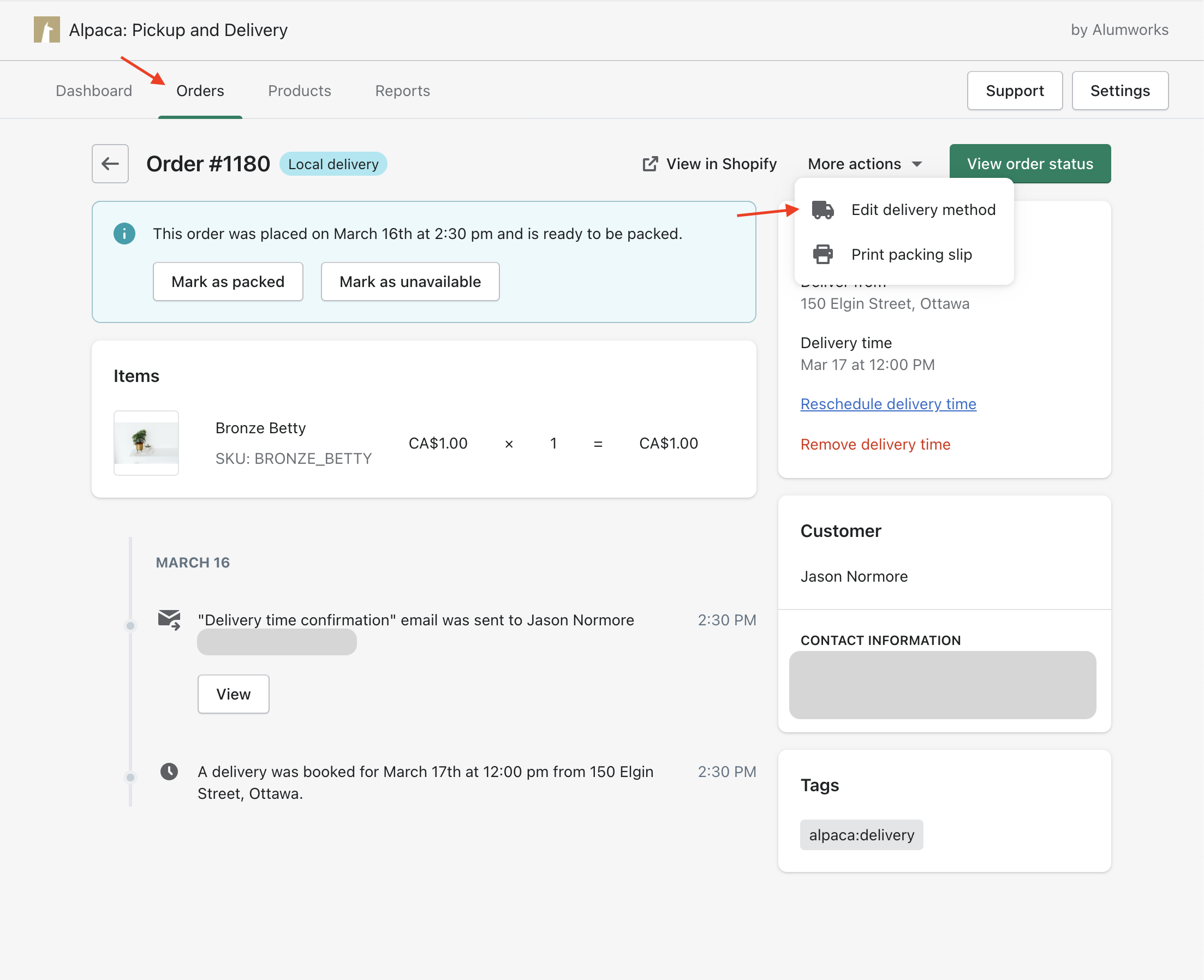 A modal window will appear which will let you change the delivery method, assign the order to a different location, assign a new delivery rate, and also modify the pickup/delivery date and time. You can choose to notify the customer of these changes by selecting the Notify customer(s) of this change option.
When you're finished with your changes, click Change delivery method and your changes will be applied.
---
More support articles
---
Still need help?
Send us an email and we'll get back to you as soon as we can.